Stats
14

+2

Strength

19

+4

Dexterity

17

+3

Constitution

12

+1

Intelligence

12

+1

Wisdom

15

+2

Charisma
Background
Krumdir used to work at a black market in a great Dwarfen city. To fuel his shady enterprize, Krumdir would steal rare ore and jewels from the mines underneath the city.
While rummaging through the mines one day, Krumdir came across a crystal brimming with intense energy and magic.
To attain his prize, Krumdir wrestled to hammer the valuable crystal from the inner mine wall. His nonchalant destructive means to attain the crystal, led to a chaotic domino effect which shattered the pillars keeping the mines from otherwise collapsing.
Fleeing for his life, Krumdir was witnessed escaping the mining tunnels just before the city was fully destroyed. Knowing full well that prison was awaiting if he stayed, Krumdir pro-actively fled the city.
Now far away from his prior life, Krumdir hopes to profit elsewhere and awaits the day when he can return to his city and rediscover his prized crystal.
Close
Skill Tree
Expertise
At 1st level, choose two of your skill Proficiencies, or one of your skill Proficiencies and your proficiency with Thieves' Tools. Your Proficiency Bonus is doubled for any ability check you make that uses either of the chosen Proficiencies.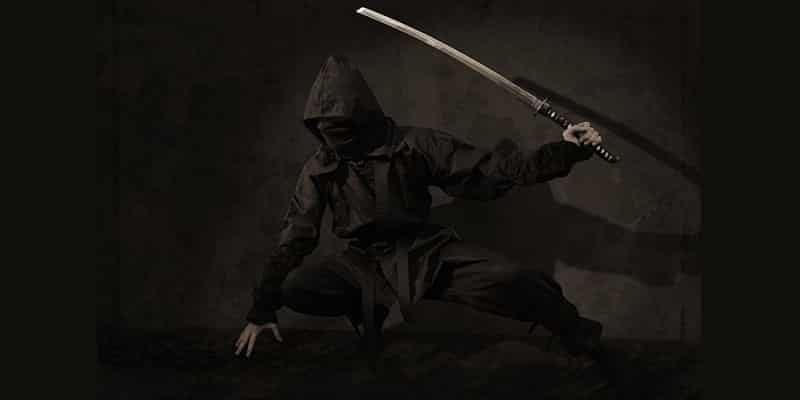 Sneak Attack
Beginning at 1st level, you know how to strike subtly and exploit a foe's distraction. Once per turn, you can deal an extra 1d6 damage to one creature you hit with an Attack if you have advantage on the Attack roll. The Attack must use a Finesse or a ranged weapon.
Thieves' Cant
During your rogue Training you learned Thieves' Cant, a Secret mix of dialect, jargon, and code that allows you to hide messages in seemingly normal conversations.
Rogue Archetype
At 3rd Level, you choose an archetype that you emulate in the exercise of your rogue Abilities, such as Thief. Your archetype choice grants you features at 3rd Level and then again at 9th, 13th, and 17th level.
Rakish Audacity
Starting at 3rd level, your confidence propels you into battle. You can give yourself a bonus to your initiative rolls equal to your Charisma modifier. You also gain an additional way to use your Sneak Attack; you don't need advantage on the attack roll to use your Sneak Attack against a creature if you are within 5 feet of it, no other creatures are within 5 feet of you, and you don't have disadvantage on the attack roll. All the other rules for Sneak Attack still apply to you.
Cunning Action
Starting at 2nd Level, your quick thinking and agility allow you to move and act quickly. You can take a Bonus Action on each of your turns in Combat. This action can be used only to take the Dash, Disengage, or Hide action.
Fancy Footwork
When you choose this archetype at 3rd level, you learn how to land a strike and then slip away without reprisal. During your turn, if you make a melee attack against a creature, that creature can't make opportunity attacks against you for the rest of your turn.
Inventory
Thieves Tools

Bagpipes of Invisibility

1 Healing Potion

Jade Frog Statue

Shortbow

20 Arrows

Skeleton Bone
Coin Purse
600 Copper
107 Silver
26 Gold
Skills
Proficiency Bonus

+2

Acrobatics

+5

Animal Handling

+1

Arcana

+1

Athletics

+4

Deception

+2

History

+1

Insight

+1

Intimidation

+1

Investigation

+1

Medicine

+1

Nature

+1

Perception

+3

Performance

+4

Persuasion

+2

Religion

+1

Sleight of Hand

+7

Stealth

+5

Survival

+1
Saving Throws
Strength

+2

Dexterity

+6

Constitution

+3

Intelligence

+3

Wisdom

+1

Charisma

+2
Attacks
Basic Attack

+0

Battleaxe

+0

Crossbow

+0

Dagger

1d20 +6 to hit | 1d4 +4 dmg

Handaxe

+0

Light hammer

+0

Longsword

+0

Shortbow

1d20 +6 to hit | 1d6 +4 dmg

Shortsword

1d20 +6 to hit | 1d6 +4 dmg

Rapier

+0
Features
Dwarf Race Bonus

Ability Score Increase
Your Constitution score increases by 2 permanently.
Dwarfen Resilience
Advantage on poison saves.
Stonecunning
2x prof bonus on stonework-related history checks.
Darkvision
You can see in dim light within 60 feet (18m) of you as if it were bright light, and in darkness as if it were dim light.
Dwarven Combat Training
You have proficiency with the battleaxe, handaxe, light hammer, and warhammer.
Tool Proficiency
You gain proficiency with the artisan's tools of your choice: smith's tools, brewer's supplies, or mason's tools.

Rogue Class Bonus

Sneak Attack
2d6 extra damage.
Thieves' Cant
Convey secret msges hidden in normal conversation.
Cunning Action
You can take a bonus action on each of your turns in combat.